The Uncommon Tarot is a second edition published by Red Wheel Weiser of a tarot deck and 64-page booklet. The deck comes in a beautiful blue reusable box made from heavy, high quality cardboard stock. The cards are thin, flexible and somewhat smaller than the average Tarot deck. The cards are highly laminated and the art is rendered in a three-dimensional collage style and are edged in silver.

This deck is simply beautiful, and the energy flows wonderfully well as soon as the reader opens the box. The artwork is collage style, and some cards appear to be Art Nouveau. Some of the collages are very busy and the more the reader looks at the card, the more one sees. Some of the cards are too dark for my personal taste and the murkiness makes it difficult to interpret. Most, however, are quite clear and easy to interpret. The card's symbology is loosely based on the Waite-Rider deck and, although I found them very user friendly, some of the symbolism may confuse a beginning reader. For example, the 8 of Cups depicts a goose flying over 8 cups. The goose is featured prominently in the card, and may confuse a beginner. Those of us who have read cards for a while, could find this new symbology refreshing. Some of the card names are different as well. The Fool, for example, is called The Wanderer, and is placed at the back of the Major Arcana, instead of the front. Judgment has been renamed Awakening, and Temperance is now Alchemist.

The artist depicts multiple ethnicity in the deck. The Chariot, for example, is a stylized version of the Waite-Rider with an African man driving the chariot. The Lovers card shows two gay men. Hermit is a Japanese woman. This makes the cards very user friendly for everyone.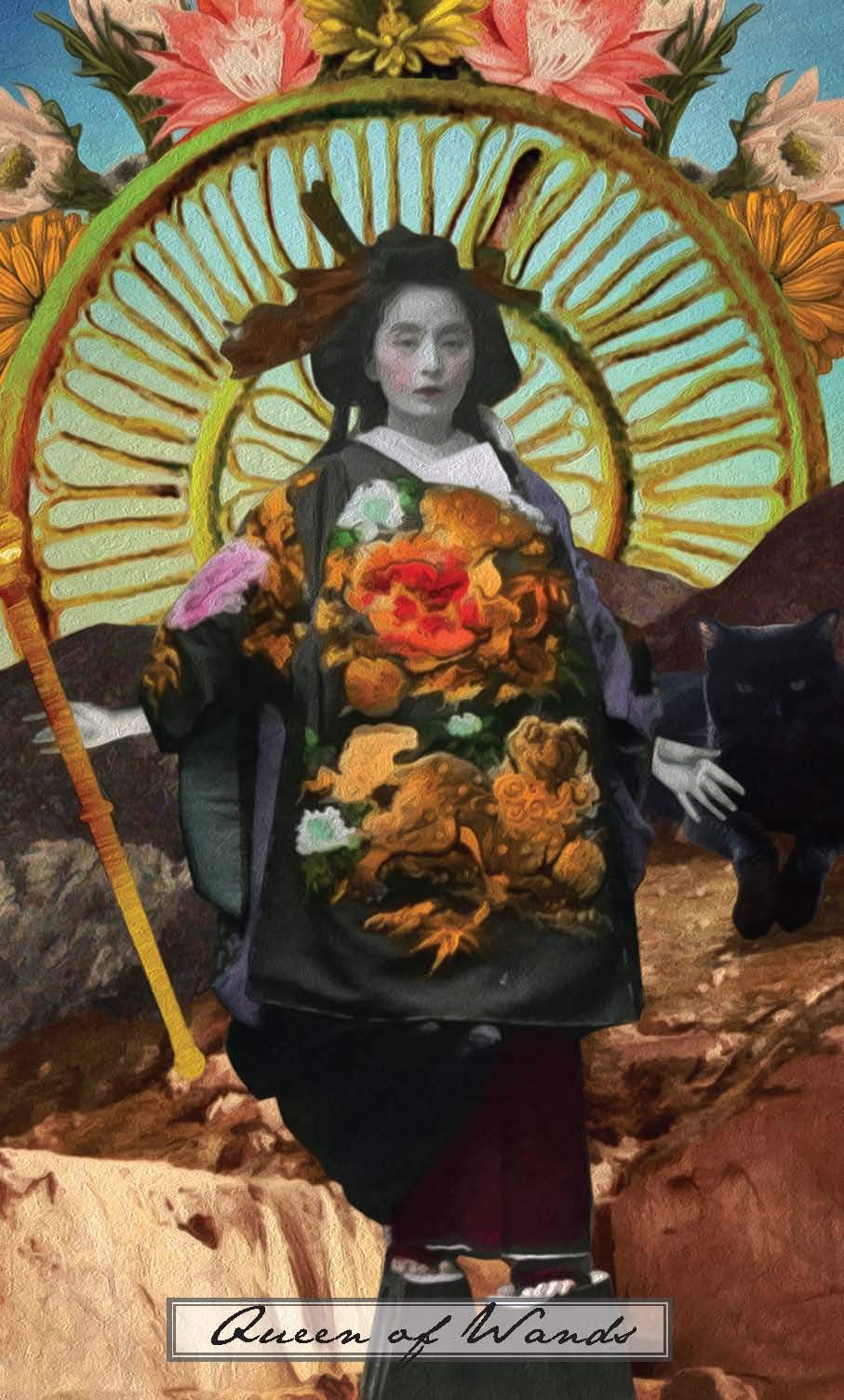 The cards come with a 64 page booklet, which contains brief interpretations for each card, a short discussion on numerology, and a few common Tarot spreads, such as the Three Card Spread and the Horse Shoe Spread. Strangely, it doesn't include the Celtic Cross.

My only wish is that it had come with a book instead of a pamphlet. At $29.95, with just a deck and pamphlet, is a bit steep. Having a book with a forward by the artist and the author, as well as a detailed discussion of numerology as well as better detailed interpretations, would have done more to justify the purchase of this deck. It is my wish that, when a new edition is produced, The Uncommon Tarot will come as a boxed set.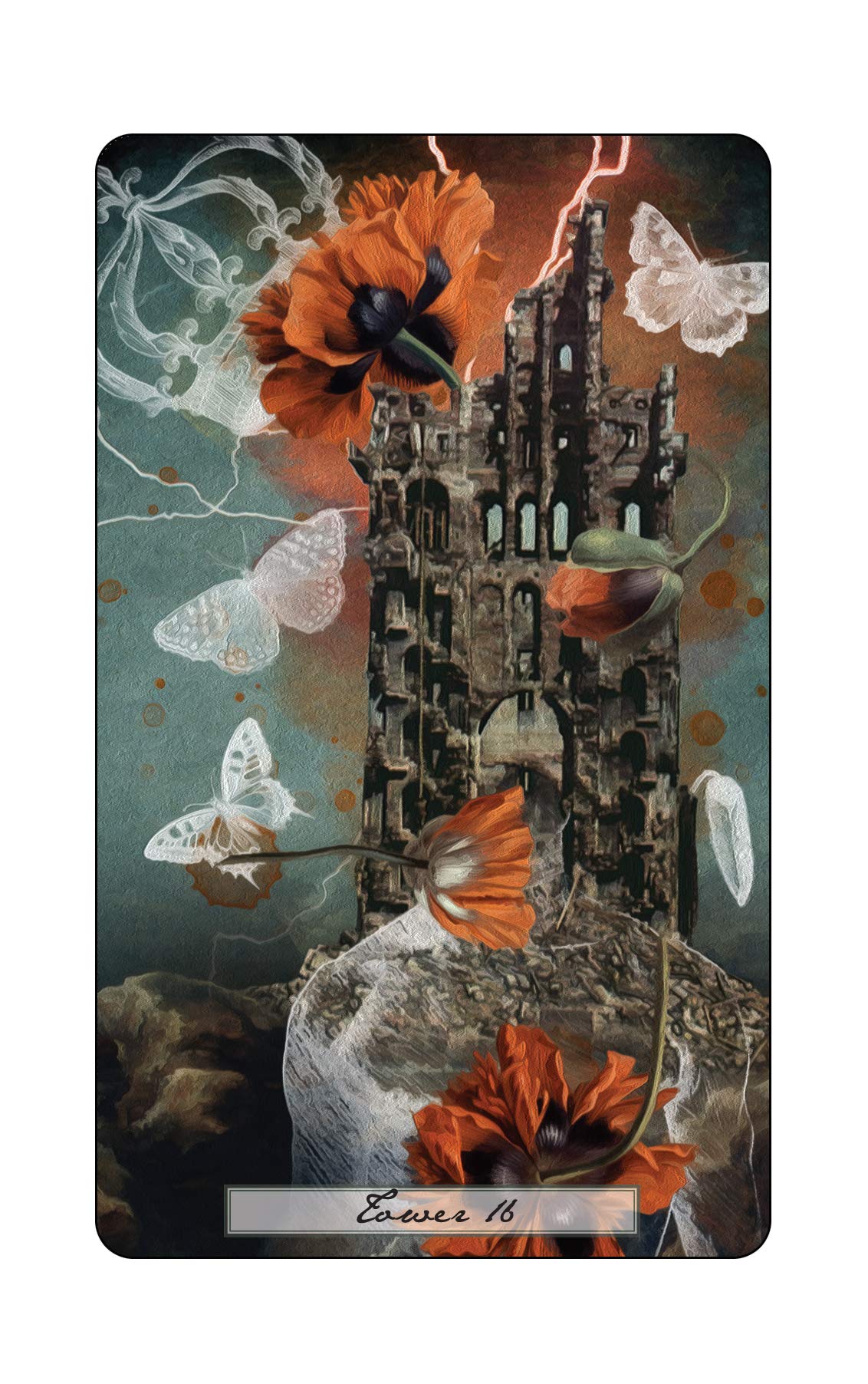 This deck has become one of my favorites. I love the colors, the symbology and the imagery. I like that it is light weight, and those with Carpel Tunnel Syndrome or Arthritis will also appreciate the lightness. I use The Uncommon Tarot daily. I simply love this deck.

~review by Patricia Snodgrass

Creators: Shaheen Miro and Theresa Reed
Red Wheel Weiser, 2020
$29.95, 64 page booklet
https://www.thetarotlady.com/the-uncommon-tarot/