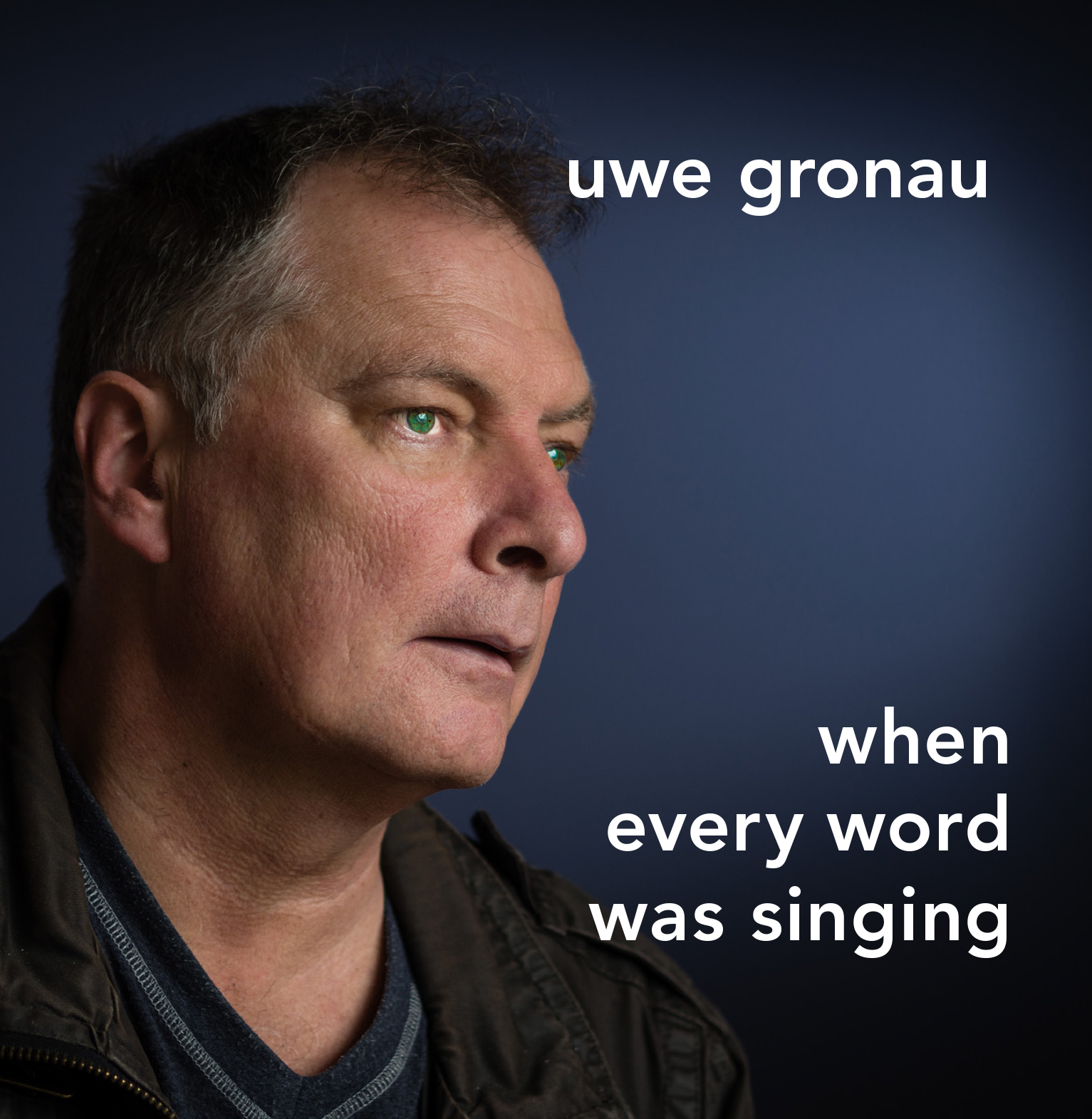 Gronau veers off in a different musical direction with this album. The 16 tracks include a mash-up of 9 instrumental pieces and 7 songs with vocal tracks. The music is slightly reminiscent of Peter Gabriel, in part because Gronau's voice rather sounds like him, but also because some of the music sounds more like prog rock and classic rock ballads. The music is relaxed and charming with no sharp edges. 
This album echoes with musical roots and sounds of the past rebooted into the present. It's hard to miss the delicious sounds of a Hammond B-3 organ and 80s synth sounds. The songs are inspired by thoughts of childhood, dreams, love, and nature, but there are also two songs dedicated to the late musicians David Bowie and Michael Jackson. A number of talented musicians are guest performers on the album. The lyrics for two songs were co-written by Clemens Paskert, a long-time musical associate.
The songs in the center of the album are typical of how each track gently shifts from style to style. Track 5: Breakfast in Kentucky is a wonderful instrumental with a slow, funky feel and an 80s-style synth melody guiding the sound. Track 6: Rockets on their Minds shifts to a high-energy, up-tempo prog rock tune with spoken lyrics. Track 7: Rainbows In Our Eyes is a gentle rock ballad with meaningful lyrics. Piano is used in several songs, including Track 9: Into the Sky, an unusual instrumental piece. The tribute to Michael Jackson is the instrumental Track 11: Jackson. The slinky rhythm and interwoven melodic material is reminiscent of Michael Jackson's work. The final track 16: Waterland features romantic strings and epic sound textures. It's a worthy conclusion to the variety of musical ideas and textures on the album.
Gronau has produced music in such a wide variety of genres that the only thing that's surprising is how well he blends and transcends those genre boundaries. Some albums that mix-and-match musical genres end up sounding schizophrenic, as though the composers didn't know who to please. Gronau gets the balance right on "When We Were Singing." A fine production – well worth listening to.
~review by Elizabeth Hazel
Artist: Uwe Gronau
2017, 16 tracks