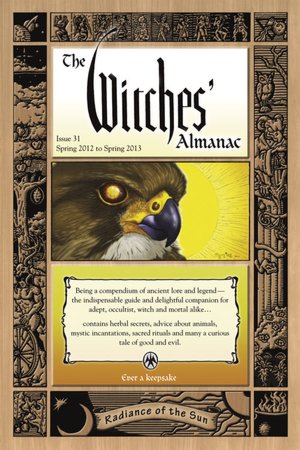 With a theme of Radiance of the Sun, this year's offering is a wonderful collection. Supporting thsi theme, sun lore is scattered throughout the almanac, and there is an excellent essay on the Sun card of the tarot by Paul Huson.
Judika Illes has joined the team, listed on the masthead as Copy Editor, but she wrote many of the articles and there is a wonderful interview with her. The "Astrology of Vampires" article (featuring the inimitable Count St. Germain) was a delight.
Full of practical information and seasonal lore, this is a highly recommended addition to your collection of annuals.
~review by: Lisa Mc Sherry

Editor: Theitic
Wesier Books, 2011
pp. 154, $11.95