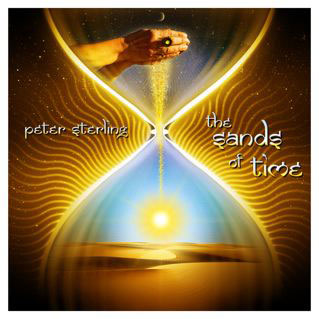 Listening to Peter Sterling play the electric harp on his newest release, The Sands of Time, is an experience not to be missed. This CD is a mix of Celtic, Asian, Middle Eastern and Caribbean sounds blended with the melodies of modern music. Due to Peter's improvisation, one thinks they almost know the music, but can't quite place it.
Peter has surrounded himself with a myriad of instruments, including a haunting flute and vocals reminiscent of Enigma.
This is a CD that you'll wish to listen to over and again. The music is relaxing, but at the same time, I feel I could dance to it. Mr. Sterling certainly makes that harp dance as though it were alive. This one is well worth purchasing.
The ten songs on this CD can be listened to, along with music from his seven previous releases, on his website, listed below.
review by: Jae Napolitano
Artist: Peter Sterling
Harp Magic Music, 2008
CD, $20
http://www.harpmagic.com